We Offer Surface Cleaning Of All Types In Augusta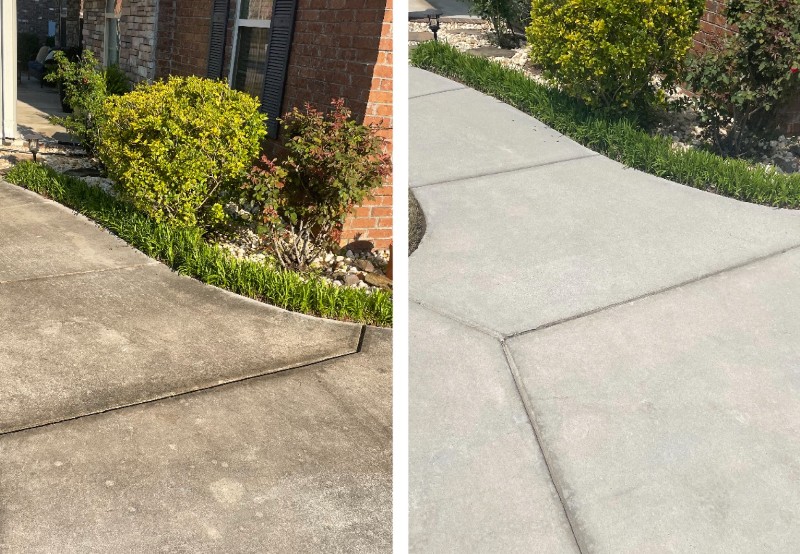 While it can be tempting to think that your concrete or other hard surfaces don't need thorough cleaning thanks to their durable nature and the fact that most debris can simply be swept off, these surfaces are highly porous, and because of this, some contaminants can slip beneath the surface where they can threaten the safety of your surfaces and cause them to deteriorate. If your home's concrete or other hard surfaces are looking dingy or have become slick, it's time to call in the pros for pressure washing in Augusta at Savannah River Pressure Washing so you can get the surface cleaning services you need to restore these areas. Are you looking for a professional Augusta pressure washing company who can help with all of your surface cleaning needs? If so, give our team of skilled professionals a call today and let us show you the kind of quality results that have helped make us one of the most trusted names in surface cleaning and house washing the area has to offer.
Your concrete and other hard surfaces are a major investment for your home, and whether it's your sidewalks or your driveway, you want to be sure you're investing in the kind of services you need to keep these surfaces looking great, safe to traverse, and structurally sound. Because of the porous nature of these materials, mildew and other contaminants can sometimes start to grow below their surface, leading to slick surfaces and breaking down the materials over time. With our comprehensive surface cleaning services, however, we can help you clean below the surface of your concrete and other hard surfaces to remove all of those contaminants in a way that regular cleaning simply can't do. If you have any questions about our surface cleaning services, or if you would like to schedule an appointment to get your free estimate, give us a call today. Our team of experts are always standing by and ready to help.
Common Surface Types We Clean
Driveways
Sidewalks
Patios
Pavers
Concrete Pads
And More...
Quality Surface Washing In Augusta
When you're looking for the very best in quality surface washing services to help protect the surfaces around your Augusta home, Savannah River Pressure Washing is the only name you need to know. Whether it's for your home's siding, your concrete, or any number of other surfaces around your home, our team of skilled surface cleaning pros can provide you with a spotless clean to help keep your home looking its best.
Concrete Washing Pros In Augusta
While it feels like all it takes to keep concrete surfaces clean is an occasional pass with a broom, concrete surfaces are actually quite porous and can collect their fair share of grime. In order to keep your concrete surfaces looking like new and to keep them from becoming slick, regular concrete washing is important. If you're in need of professional concrete washing, give our team of skilled surface cleaning experts a call.