Pressure Washing Contractor - Ready To Clean The Exterior Surfaces Of Your Augusta Property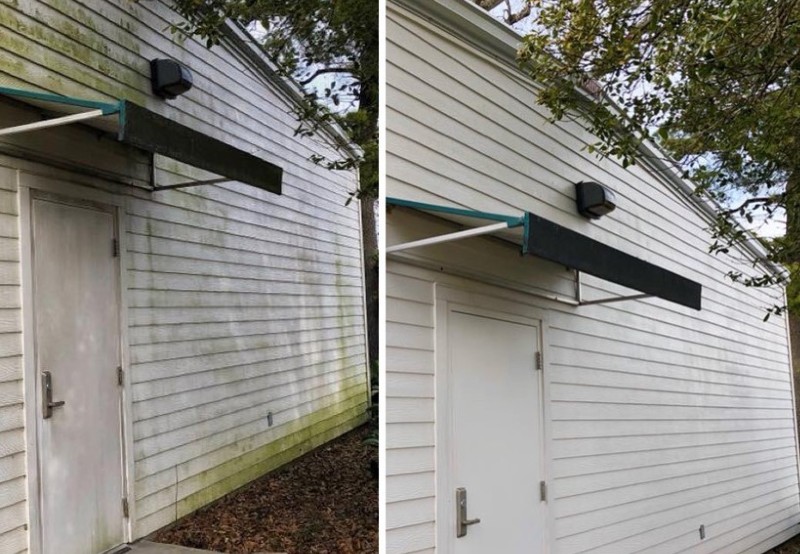 When it comes to exterior cleaning for your Augusta home or business, pressure washing service is one of the fastest and most effective methods of cleaning on the market today. If you're one of the many home or business owners out there searching for reliable pressure washing in Augusta, you can count on Savannah River Pressure Washing for all of your pressure washing service needs. Are you looking for a professional pressure washing company you can trust to help you keep your Augusta property looking its best? If so, give our team of skilled professionals a call today and let us show you the kind of quality results that have helped make us the most trusted name in surface cleaning and pressure washing service the area has to offer.
When you're looking for quality exterior washing results, pressure washing service is likely going to be your best option. Pressure washing is the fastest and most effective method of removing unsightly and harmful contaminants from the exterior of your home or business. Pressure washing service not only helps you keep your property looking its best, but it also protects your exterior surfaces from any possible deterioration. If you have any questions about our full line of high-quality pressure washing services, or if you'd like to schedule an appointment for a project estimate, then give us a call today. Our team of experts are always standing by and would be happy to assist you in any way we can.
Augusta Exterior Cleaning
Pressure washing is a very versatile cleaning method suitable for almost any exterior surface of your home. Whether you're trying to remove dirt and grime, mold or mildew, and anything in between, pressure washing tends to make short work of it. If you're ready to breathe new life into the exterior surfaces of your Augusta home, pressure washing is definitely the way to go.