Experienced Fence & Deck Cleaning Pros, Helping To Restore Exterior Surfaces In Augusta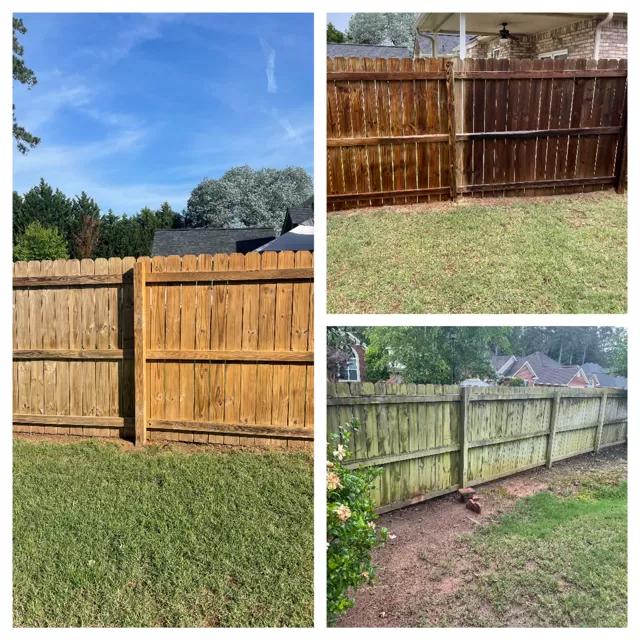 Outdoor decks are a common feature for many Augusta homes, and if yours looks like it's seen better days lately, it might be time to call in a skilled pressure washing company you can trust to provide you with the deck cleaning services you need. As the premier source for pressure washing for Augusta, Savannah River Pressure Washing can handle all of your pressure washing needs, no matter how big the project might be. Are you looking for a skilled Augusta pressure washing company you can trust to provide you with the fast and effective deck cleaning services you need for your home? If so, give our team of skilled professionals a call today and let us show you the kind of quality results that have helped make us the most trusted name in fence cleaning and house washing the area has to offer.
Here at Savannah River Pressure Washing, we understand how important your deck is to the overall beauty of your property, and we want to do everything in our power to ensure you get the quality deck cleaning services you need to keep yours looking its best. Your outdoor deck is an important part of your home, and when you entrust its care to us, you can rest assured that our team of deck cleaning specialists will provide you with the service you need to keep it looking its best and protected from harm. If you have any questions about our full line of high-quality deck cleaning services, or if you would like to schedule an appointment to get an estimate, give us a call today. Our team of experts are always standing by and would be happy to assist you in any way we can.
Deck Washing In Augusta
At Savannah River Pressure Washing, we offer thorough and comprehensive deck washing services. We use a combination of controlled pressure water and organic compound solutions to cut right through the mildew and grime on your deck and expose the pristine wood underneath. Our team is professionally trained and possesses the skills and tools necessary to get the job done promptly and efficiently. That's why we're the number one choice in Augusta for deck cleaning!
We can bring old wood decks back to life without damaging their delicate fibers. Our techniques are safe for any type of wood, preserving every bit of strength and durability inherent to your deck. Because our cleaning methods protect your deck's structural integrity, the restoration lasts years longer than simply pressure washing would. So no matter whether you have a treated timber deck or a delicate exotic wood deck, we can get it clean!
Deck Restoration
Over time, constant exposure to the elements can wreak havoc on your deck's surface. If you're looking for a professional pressure washing specialist who can provide you with the deck restoration services you need to keep your home's deck looking its best, you've come to the right place. Give our team of skilled deck restoration pros a call today and let us show you what we can do.
Fence Washing & Restoration To Revitalize Your Property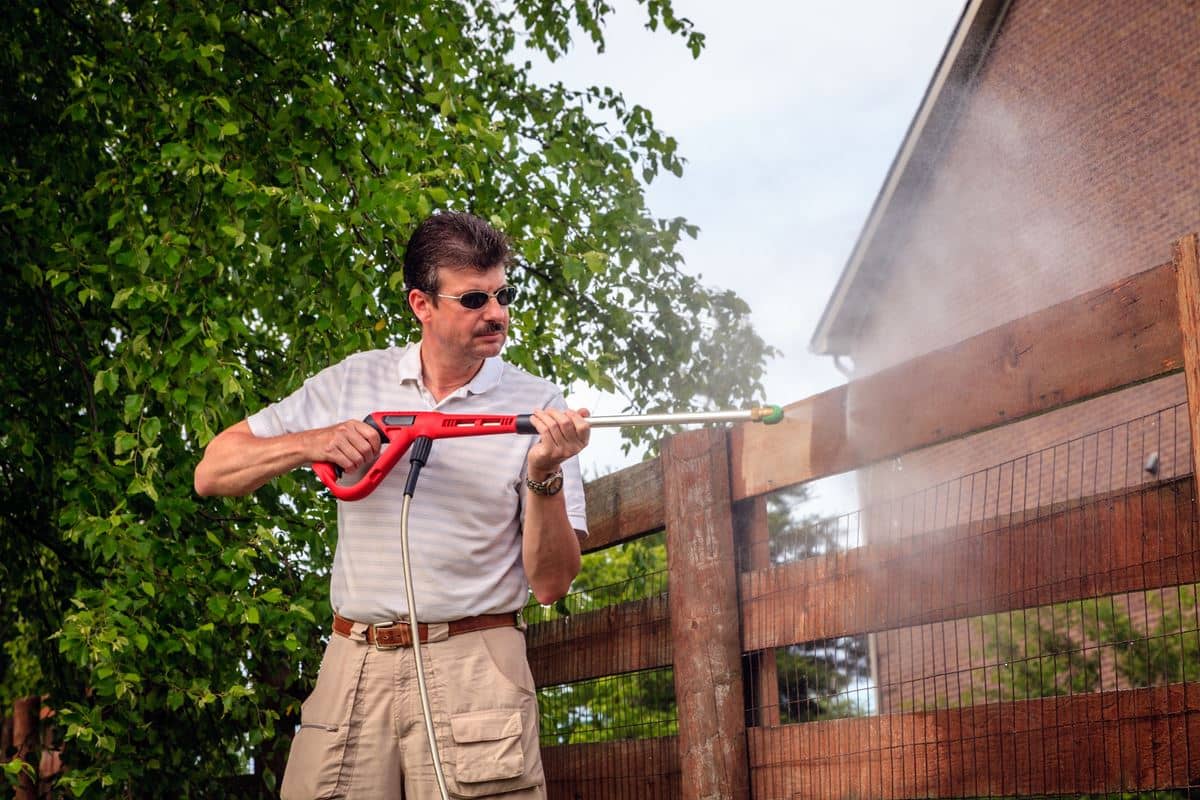 When you have a fence on your property, you and your family rely on it to be tough and provide extra protection and privacy. But just like any other installation, fences can get beat up pretty badly over time. That's why Savannah River Pressure Washing brings to your home a fence washing service that will ensure your fences will be able to withstand anything Mother Nature throws their way.
Our technicians will assess your fencing material and use the appropriate cleaning solutions and equipment to remove all the grime that's collected on it over the years. The fence washing specialists on our team can reliably deep wash your fence, regardless of what it's made of! We clean all types of fences, including materials like:
Treated wood
Composite
Vinyl
Brick or Stone
Metal
With industry-level pressure washing methods and machine attachments, our fence washing and restoration services will make any fence look and work like it was just installed. You don't have to let your fence crumble to the ground and deal with the hefty expense of replacement costs. Professional services like the ones we provide are the cheaper solution for a beautiful and healthy fence that can last you for many years to come.
Fence Cleaning
Your fence is one of the first things people are going to notice about your home, and if yours is looking a bit worse for wear these days, it might be time to give the skilled pressure washing pros here at Savannah River Pressure Washing a call today. Our team of skilled pressure washing pros can provide you with the comprehensive fence washing services you need to keep your home's fence looking great and protect it from damage caused by mold or mildew.
Fence Restoration
If you're looking to remove years of wear from your Augusta home's fence, our team of skilled pressure washing experts are here to help. With our comprehensive fence restoration services, our team of exterior cleaning pros can help you get your old fence looking like new again. If you're interested in fence restoration services to improve the look of your home's fence, give our team of skilled professionals a call today.
Deck & Fence Staining
Getting a deck and fence staining service for your Augusta home not only highlights the wood grain and improves its appearance but also extends its lifespan! Staining prevents rot and infestation by insects like termites or ants. Deck and fence staining will also keep the wood from absorbing moisture, which, if it freezes over, can expand and cause expensive damage.
When it comes to choosing a color for your deck and fence stain, we here at Savannah River Pressure Washing give you a wide range of options. From natural-looking, clear wood stains to bold solid colors, we can give you the exact look you want for your wooden installations. Our pros know exactly how to apply these high-quality stains so that these important parts of your home can stay looking great and protected.
Some homeowners don't stain their decks and fences because they think that, because the wood is pressure-treated, you can't apply a stain to it. Fortunately, this isn't the case! There are a variety of shades of stain that can actually enhance the appearance of treated wood. So when you're ready for your deck or fence to look the best it ever has for summer, call Savannah River Pressure Washing, Augusta's professional pressure washing contractor, for all of your deck and fence staining needs.
Latest Fence & Deck Cleaning Projects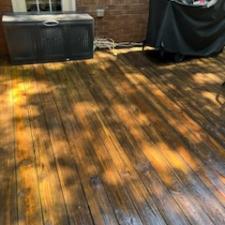 Savannah River Pressure Washing Technicians performed 2 Step deck restoration treatment on the 3 decks at the customer's home. Savannah River Pressure Washing technicians used professional wood cleaning and brightening products to effectively clean the wood on the 3 decks for the customer in preparation […]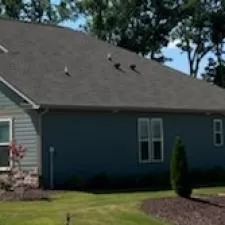 Customer contacted Savannah River Pressure Washing to soft wash her home and stain her privacy fence. Savannah River Pressure Washing technicians arrived at Lila Sherrill's home they began their work by covering all electrical outlets and door locks to prevent damage from water. Savannah River Pressure […]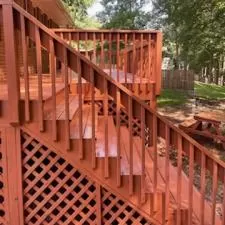 Customer in Lincolnton, GA contacted Savannah River Pressure Washing to stain her deck. Savannah River Pressure Washing technicians arrived to assess the deck and determined that the deck needed a two step deck restoration process that consisted of cleaning the deck and then brightening the deck […]